September Printable - Library Studies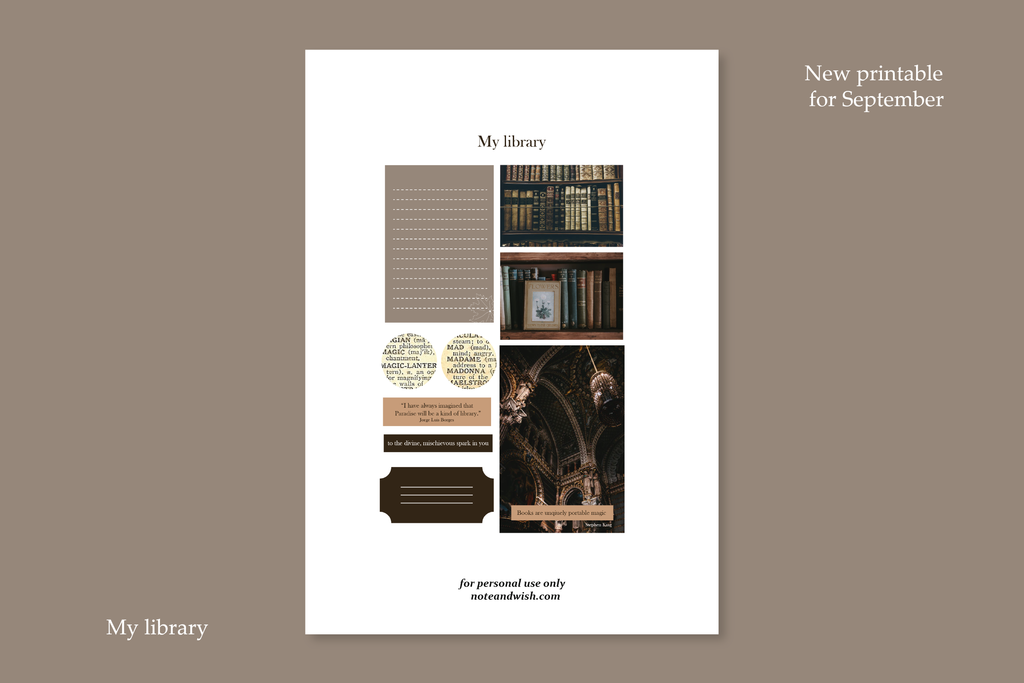 Hello everyone! 
How are you all keeping? We hope that all is well with you and that you are enjoying the last days of summer! There is a definite chill in the air now, which means only one thing - autumn is nearly here! Yay! Time to get our hats and scarves out! 
For September we have a library themed printable. 
My Library - September Printable
If you like this printable you can also join our Notes & Wishes Printable Club, where we will send you a themed free printable once a month. Sign up below. 
With lots of love,
Note & Wish
Jessica and Rebecca xo