February Printable - Spring Blossom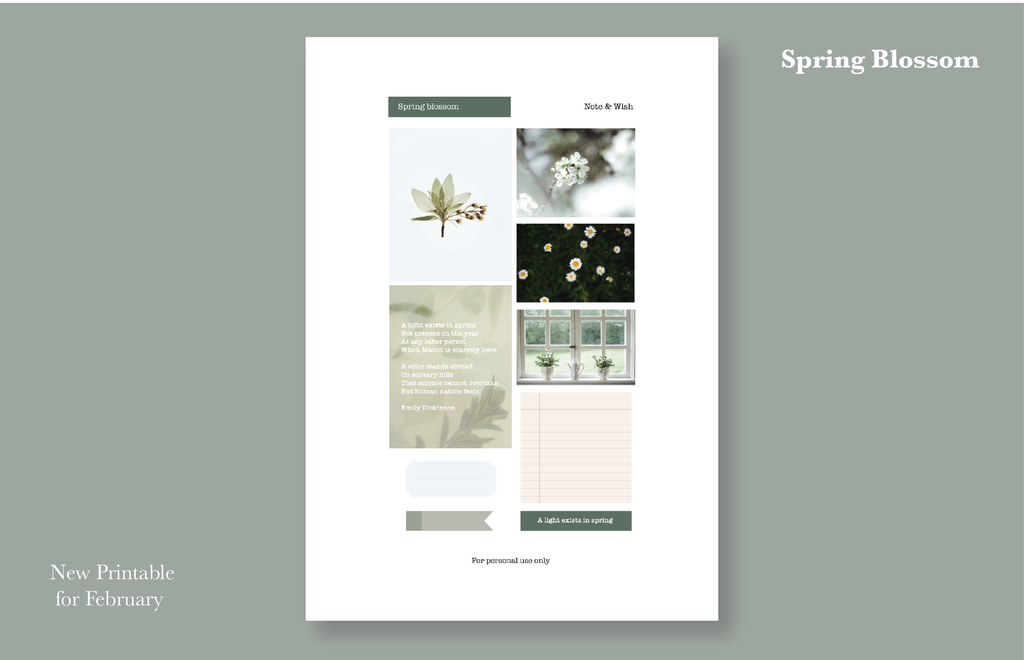 Hey everyone! 
The sun is rising earlier and the cold winter winds are slowly retreating. That only means one thing - spring is nearly upon us! Hurrah!
For February we have a spring themed printable filled with pale greens and blues.
 Spring Blossom - February Printable
If you like this printable you can also join our Notes & Wishes Printable Club, where we will send you a themed free printable once a month. Sign up below. 
With lots of love,
Note & Wish
Jessica and Rebecca xo