May Printable - Among the Roses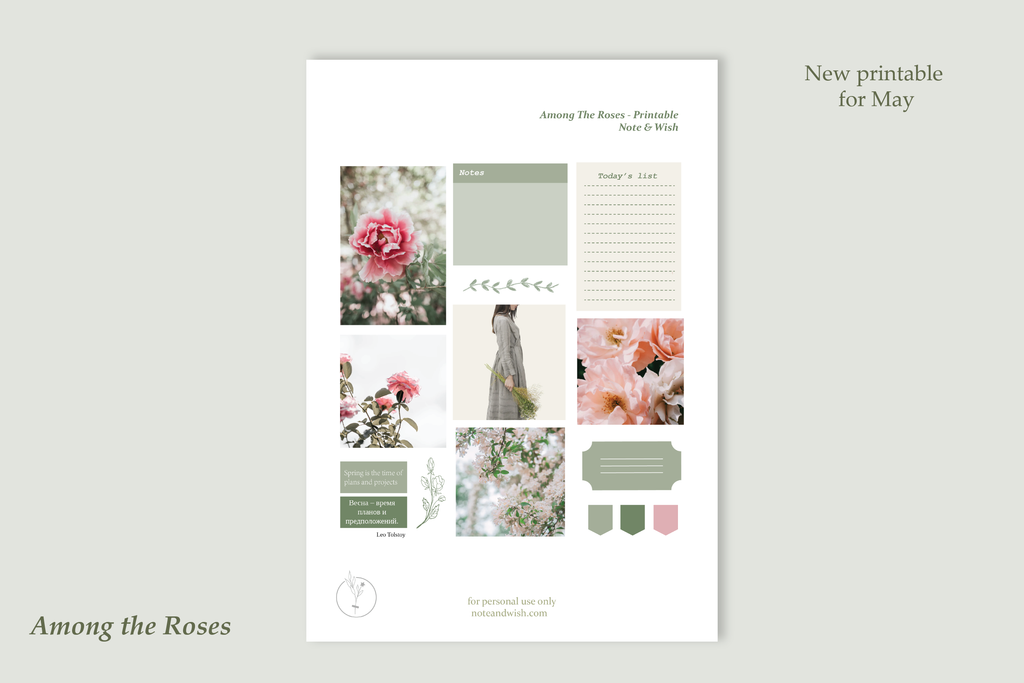 Isn't it wonderful that summer is nearly here! Everything is in bloom and the weather is getting so much warmer, despite all the rain. 
Here is this month's printable. A palette of soft greens and pinks, inspired by rose gardens. We hope you enjoy it! 
Among the Roses - May Printable
If you like this printable you can also join our Notes & Wishes Printable Club, where we will send you a themed free printable once a month. Sign up below. 
With lots of love,
Note & Wish
Jessica and Rebecca xo