Jan Printable - Mountain View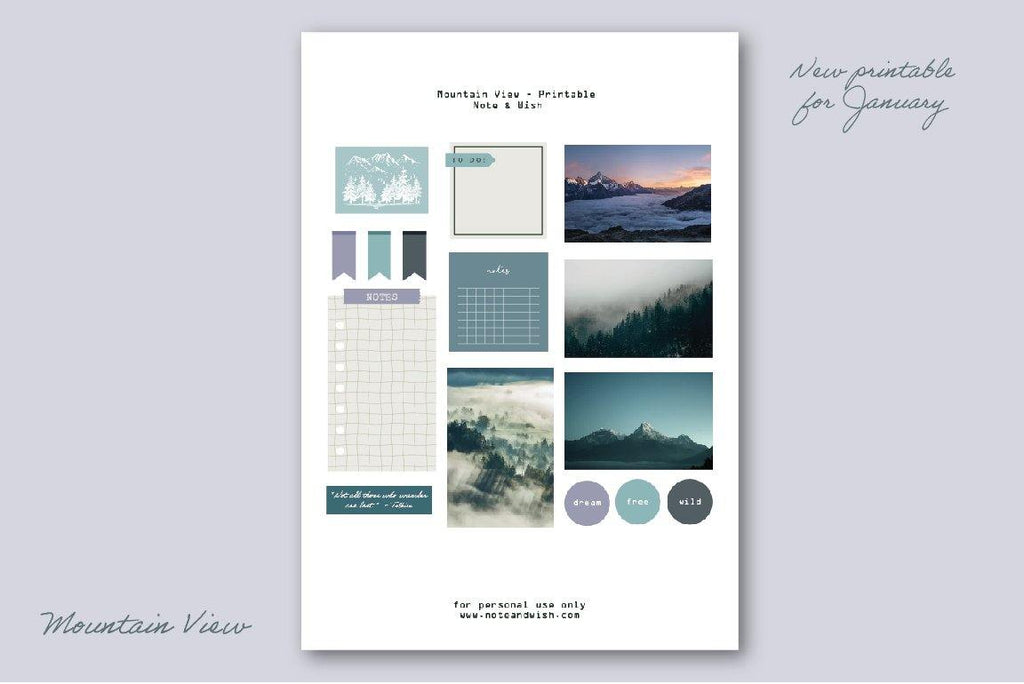 Hello friends!
We hope you are all rested and had a great Christmas and New Year. We have honestly missed working on Note&Wish and we are so happy to be back and designing again. 
Our printable for this month has beautiful mountain scenes with shades of green and purple. We hope you like it! 
If you like this printable you can also join our Notes & Wishes Printable Club, where we will send you a themed free printable once a month. Sign up below. 
With lots of love,
Jessica and Rebecca xo